They say memories are special, maybe that is true, but I never wanted memories, I only wanted you.

A million times I needed you, a million times I cried, if love alone could have saved you, you never would have died.

I wish I'd once more hear you, with your softly, rumbling purr, to hold you on my lap again, and stroke your lovely fur.

If tears could build a stairway, and heartache make a lane, I'd walk the path to heaven and bring you back again.
This page is dedicated to the wonderful cats who have been a big part of our lives, but sadly are no longer with us.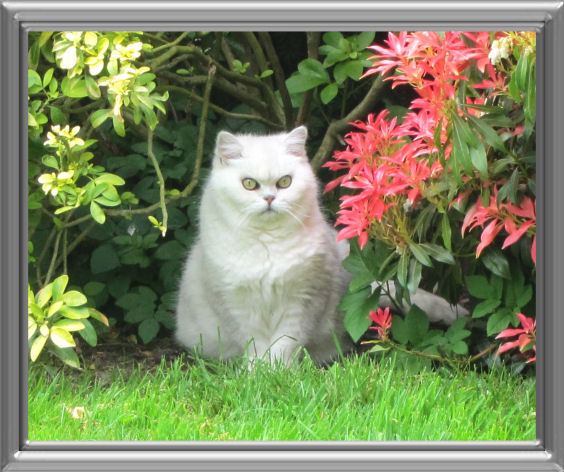 'Milly'
2001 - 2013
Milly was such a beautiful girl who loved nothing better than to spend time in the garden.
She hated her first cat show, so was never taken again; she much preferred to be at home surrounded by those who loved her.
She is missed very much.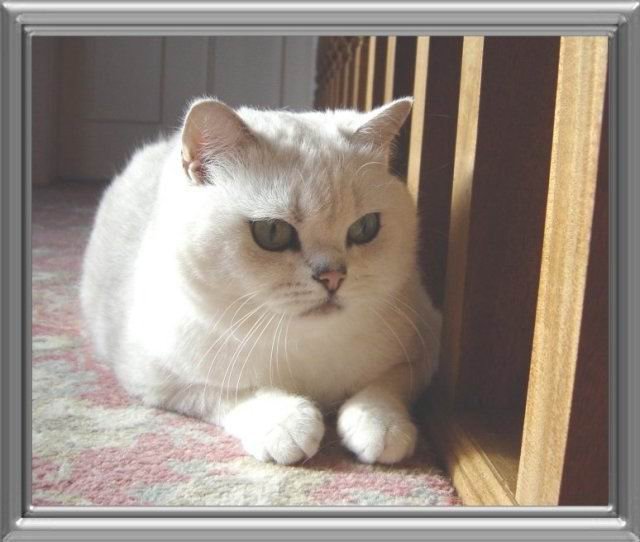 'Chloe'
1995 - 2010
Chloe was our original breeding queen, and was a wonderful, loving, and friendly girl.
She loved having kittens and mothering all the other cats.
She is missed very much, and will remain forever in our hearts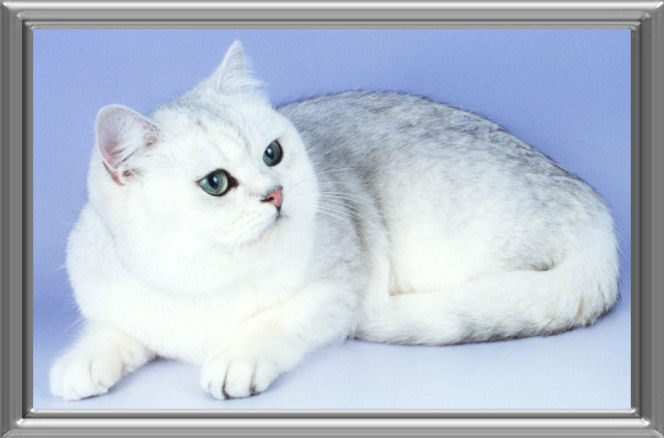 'Jade'
1997 - 2007
Jade was the first female kitten I bred, and my first Champion.
She was such a beautiful girl, and we miss her very much.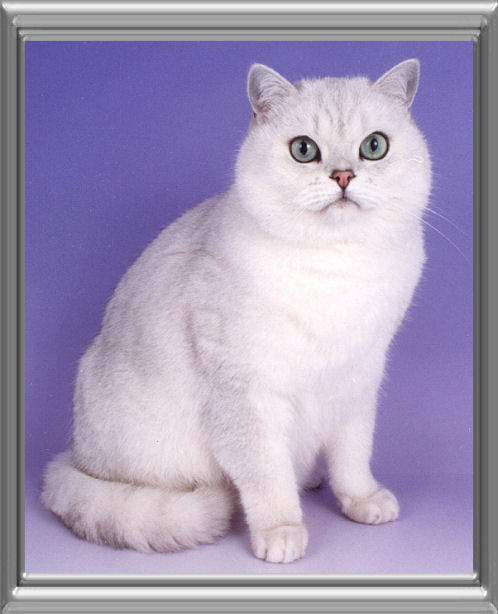 'Harvey'
Best British Exhibit - 1997 and 1998 at the National Cat Show
'National Cat of the Year 1998' at Earls Court
Harvey was killed on the 17th April 2002 . He was struck by a car in our quiet country lane approximately 15 feet from our garden. He and our other two neuters are allowed access to the garden when we are at home.
When you love your cats you want to give them everything that makes them happy. Harvey loved to chase the birds, pounce on the flies and lie under the shrubs in the summer when the sun was too hot to do any chasing about.
His most favourite thing was to help with the watering of the garden; when he saw the sprinkler coming out, he would race across the garden in anticipation of the fun he was about to have. He loved to run in and out of the sprinkler ending up looking like a drenched rat; it never failed to make us laugh - he never wanted the watering to come to an end!
Simply walking around the garden was a potential hazardous place, when he was there - he would run from one shrub to another, weaving at speed around our feet, chirruping as he went. Life was such fun to him.
It is ironic that the place that he most loved to be, should be the cause of his demise.
Harvey had it all. He was stunning to look at, he had a superb temperament, he was gentle, happy and was an extravert character - he was unique. Losing him has been devastating for us, but as a result of his amazing show achievements we have so many lovely photographs and wonderful memories of our 'very special boy' which we will always cherish.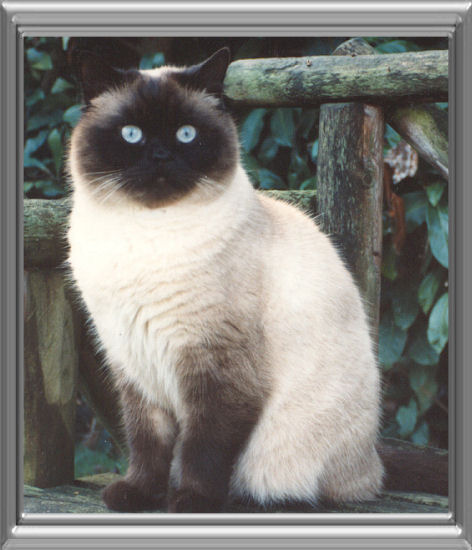 'Bodie'
1990 - 2007
Bodie was a real mummy's boy, who loved to be held and cuddled - he will remain forever in our hearts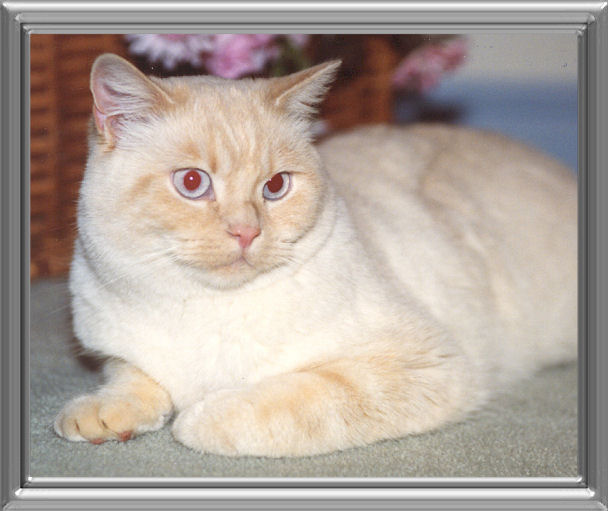 'Hammy'
1990 - 2006
Hammy sadly left us in May 2006, aged 16 years
He was a real character, and is truly missed


Professional Photographs courtesy of Alan Robinson
© All pictures on this site are the property of Silvercloud & must not be removed without express permission (2002)